Professional Teeth Whitening is a Safe and Effective Way to Dramatically Enhance Your Smile
Dr. John G. Fatse and Dr. John Scovic offer professional strength at-home teeth whitening treatments for patients at our Monroe, CT, office, complete with custom-fitted trays that can help you dramatically brighten your teeth. Although your treatment is completed at home and at your convenience, the whitening gel strength is still monitored by your dentist to ensure it is safe and effective for you. Over-the-counter whitening treatments are much less effective, which can lead to patients over-whitening and damaging their teeth. In as little as two weeks, you can safely achieve the whiter smile you desire.
Why Choose Professional Teeth Whitening?
First and foremost, dentist-supervised teeth whitening is the safest way to whiten your teeth. It is also one of the fastest and most effective methods. Professional teeth whitening is typically recommended for teens and adults concerned with mild to moderate extrinsic (surface) stains. Teeth whitening can typically address stains caused by drinking dark beverages, such as coffee, tea, and wine. At-home treatments typically offer more flexibility in formulas, which can make them preferable for patients with dental sensitivity.
As a gift to new patients and referrals, we offer free whitening kits.
What to Expect with At-home Whitening
When you meet with your dentist for your teeth whitening consultation, he will examine your teeth and discuss your cosmetic goals with you. He will ensure you are a good candidate for teeth whitening, and then he will take impressions of your teeth. We will use these impressions to create your custom-fitted whitening trays. After your whitening trays have been made, we will provide you with detailed instructions on how to use them and care for them. Along with your whitening trays, we will give you your prescription whitening gel. This gel is specially formulated to achieve your desired shade within two weeks.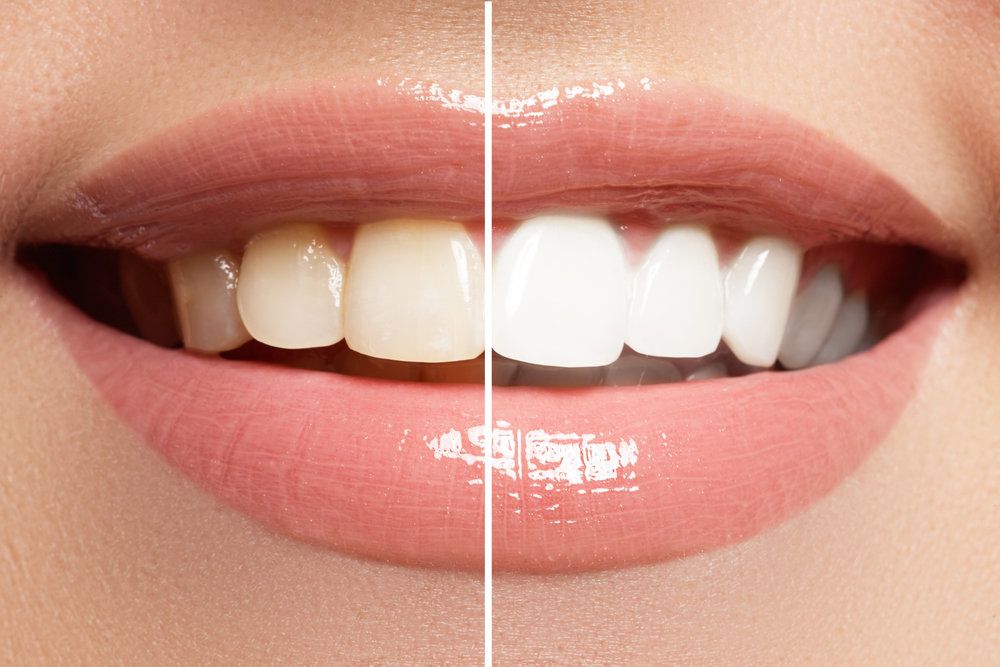 At home, you will use a syringe to insert the whitening gel into the trays and then place the trays over your teeth. The gel should cover the surfaces of your teeth but should not seep out of the trays or come in contact with your gums. Depending on the current shade of your teeth, your goals, and the strength of the whitening gel, you will wear your trays for 15 to 30 minutes every day for two weeks. Over the course of two weeks, your teeth will gradually whiten to your desired shade. You will likely require future whitening treatments to maintain your results, so it is important to store your whitening trays in a safe place.
Benefits of Professional Teeth Whitening
Perhaps the greatest benefit of professional teeth whitening is the dramatic difference it can have on your smile. In just two weeks of convenient, at-home treatment, your smile will be up to eight shades brighter. It is one of the simplest, least invasive, and most effective cosmetic dental procedures available. As a gift to new patients and referrals, we offer free whitening kits. Existing patients can take advantage of this offer by recommending our practice to friends and family. With our free offer, professional teeth whitening is not only the safest and most effective whitening method, but it is also the most affordable.
Schedule Your Consultation
Whether you want to whiten your teeth for a special occasion or just to give your smile a boost, we make it easy. Contact our office today to schedule a cosmetic consultation with Dr. Fatse or Dr. Scovic.